5 Top European Cities to Do a Master`s Degree with no Fees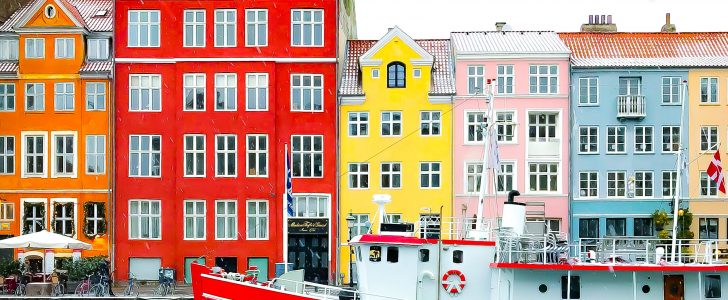 Studying abroad is the best experience for students. This could be a great opportunity to explore the world, broaden outlook, and get the education. In addition, according to the latest news, it is also a great opportunity to save some money. The thing is that Europe now offers free Master's Degrees since the majority of Europe's university systems are publicly funded. So, they offer flexible and effective education program with no fees.
Here is the list of 5 best cities in Europe you can choose to do a masters for free. All of these cities are student friendly and they offer interesting educational experience for all.
Berlin, Germany
This city is consider to be one of the trendiest in Europe. It is a real hotspot for creativity and free life. The night life is really vivacious there. In addition, it is worth mentioning that it is a cheap city as well. In other words, you don't need a lot of money to provide for the living. Among the best universities available for overseas students are Freie University of Berlin and Humbolt University of Berlin. German language is spoken by the majority of people. However, 56% of people are able to understand and communicate in English. The cost of a pint: £2.20. German is one of the most supportive countries in relation to international students. So, taking into account Berlin`s prestigious universities and low living expenses, this place is ideal for doing a master`s degree. One thing that should be noted here is that each student is obliged pay an administration fee, 'Semesterbeitrag' in other words, in the sum of €266,70 per semester. This sum covers public transport tickets.
Copenhagen, Denmark
High standards of living and low crime rates – these things are about Copenhagen. No wonder that this city is considered to be one of the most livable in Europe, attracting many students from all over the world. Among the best city`s universities are University of Copenhagen, Technical University of Denmark. There is also a financial support provided to UK students, including state loans of €400 per month and grants of up to €750 per month. Moreover, the majority of people there, it is almost 86%, speak English without problems. The cost of a pint is £5.50. It is a good option to consider taking into account the fact Denmark provides students with the masters programs in English of the top quality. Moreover, Denmark is marked as a country with the lowest level of corruption.
Stockholm, Sweden
Stockholm is a gorgeous capital city. It is cool and stylish. You will not have problems with communication there, since English is on every school curriculum. The best universities for overseas students are Stockholm University, alongside with six more universities. The financial support is visible from the grants of SEK 2,947/month for nine months per year and loans of SEK 6,452/month for nine months per year. The cost of a pint: is £5.00. Sweden has always been a leader in innovations. Universities provide students with effective learning, with the encouragement to think critically and analytically. Students also have an opportunity to work there while studying.
Vienna, Austria
Vienna is a well-known city for its rich culture. It attracts a lot of international students thanks to a great number of masters courses in English offered. The best universities for students from abroad are University of Vienna and Universität Innsbruck. The cost of a pint is £2.61. More than 70% of people are able to communicate in English there. All students get a student identity card, which helps to get some discounts in public transport, free entry to museums and different events.
Amsterdam, the Netherlands
It is a really great place to spend your 2 years of studying abroad. University of Amsterdam and Leiden University are the best universities in Amsterdam for international students. There is also a financial support available for all UK students. The cost of a pint is £1.69. A tiny percent of people cannot speak English. It is widely used there. Amsterdam seems to be a good place for students since it is small, lively, and full of history. However, there is one more thing about studying in Amsterdam you have to take into account. Students get their financial support there. However, it can be very daunting while dealing with all papers in order to get some benefits.