Top 5 Inspiring Hotels in Japan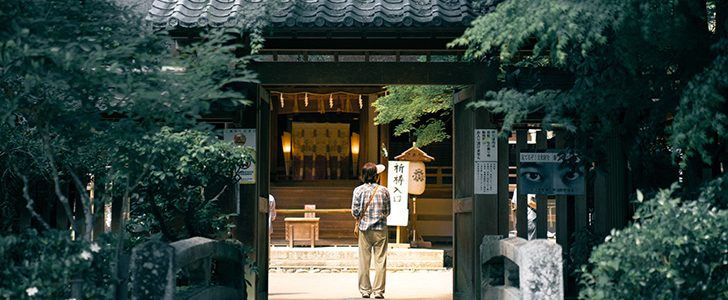 Japan is the place which attracts many tourists from all over the world. However, most of people claim that this country is rather expensive to visit, especially if speaking about accommodation. These days many travelers choose a great option to stay at hostels to reduce the cost of the trip. In this case, we should all be aware of possible drawbacks of living there, as the conditions can be rather poor – you should take great pains to pick up a good place. While your trip, you definitely don't want to feel uncomfortable with many other people, who just overcrowd one place.
Here is the list of 5 top inspiring hotels you can stay in Japan. Be sure that these hotels will not be just places you can lay your head and night. Just on the contrary, you will not sleep these being amused by its atmosphere and architecture.
Book and Bed, Tokyo and Kyoto
This place will be a perfect dwelling for those who are fond of reading. It is extremely cozy, creating the atmosphere of home. This hotel has become one of the most favorite places for many tourist book-lovers from all over the world. There is one in Tokyo and another one in Kyoto. Take into account that the majority of books are in Japanese, so it would also be great for you to take a couple books you like with you. One of the best things during staying at this hotel is sitting in super cozy chairs and enjoying the atmosphere all the architecture creates.
Guest House Hitsuji-An, Kyoto
This guest house is located in Kyoto as well and it stays equally with the Book and Bed hotel if taking into account thoughts of many travelers. This place represents a real atmosphere of traditional Japanese home. By the way, you can meet here many interesting people from other country and save some money at the same time. If you are looking for quiet and comfortable place which will surely fit your budget, this hostel is the best option. In addition, there are many interesting places and tourist attractions not far from this place.
K's House Mt. Fuji, Yamanashi
If you think this place can`t be rated as inspiring, you are absolutely wrong. This guesthouse usually offers classes in the evenings which are aimed to make visitors more aware of Japan culture and Japan as the whole. It surely adds to the trip, doesn't it? If you want to learn origami, calligraphy or something else, this hostel is welcoming you. What is more interesting, there are also cooking classes. So, if you want to impress your family and friends when you back home, learn something special from here. You see, nobody will be bored while staying here. For those who are crazy about views is a special offer. This guesthouse also provides visitors with the opportunity of having cheap trip to the lakes around Mt. Fuji.
J-Hoppers Osaka Guesthouse, Osaka
If you are a fan of active life and want to have fun time, the best dwelling for you in Osaka will be this guesthouse. There are many interesting excursions during the days, and in the evenings you can attend different amazing event organized by the hostel staff, for example Sunday izakaya party (Japanese-style bar party). The staff can also recommend you many interesting places around to visit, tasty restaurants and more. If you are choosing this place for staying, you are about to have a great time!
Guest House Roku, Hiroshima
This place is highly rated and recommended by many experienced travelers. It is located in Hiroshima and is well-known for a great bar. Many local people just stop by here to have a drink, so you have a perfect opportunity to communicate and hang out with them, not only with other travelers. Also, you can hire a bicycle here and get thousands of interesting recommendation where to go and what amazing to see. Be sure that your staying there alongside with nice excursions and nights-out will make your trip special and unforgettable.
All in all, Japan is a beautiful country with many inspiring places to visit. Even if you are staying at hostels, they will give you the best of them, creating the most unforgettable atmosphere. It will surely add to your cultural experience and trip satisfaction. Don't hesitate and start your trip right now! You are welcome to Japan any time of the year! More about traveling…